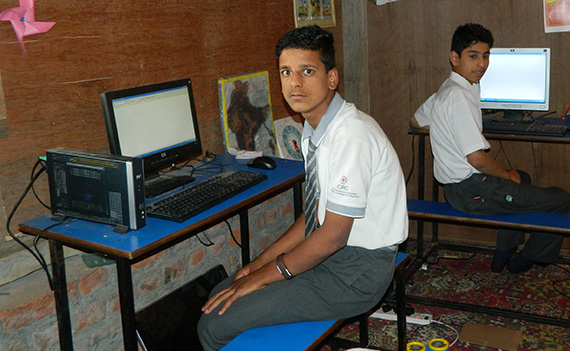 Computer Education
Visually impaired students also need special software for running computer which is also available with HWOHL, and visually impaired students make full use of this software to work with computers. (Donated by CRY three years back).
Achievements
Visually impaired students along with other children work on the computers with the help of Jaws software. They are able to make a file on the computer, name it and edit it also can open already existing file on the computer.
Challenges
We have only one computer with Jaws software which is not enough for the all V.I children.